UPDATE -- 9/6/18
Effective September 4,
All Cyber Security
training records were renewed for FY19.
All Staff
are required to complete Cyber Security Awareness training by Friday November 9, 2018.
Read more here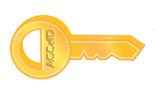 Log in
.
Clicking 'Log in' will redirect you to ACC's Authentication System. Once you have successfully logged in you will be returned back to this application.