In order to obtain Colleague access, your pay assignment and email must be active. Access is granted based on your department, position with the college, and your supervisor's approval. Information Security will discuss appropriate access for your position with your supervisor.
Hourly employees must claim their ACC email and wait 24 hours in order to obtain Colleague access. Please visit the account claim management tool prior to filling out the form – https://acceid.austincc.edu/AccMAIL/accmail.pl.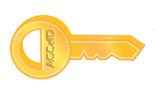 Log in
.
Clicking 'Log in' will redirect you to ACC's Authentication System. Once you have successfully logged in you will be returned back to this application.